DogWatch of South Florida
It's all about your dog!
Tom and Carmen Gray reside in Miami with their 2 dogs: Happy (Pomeranian) and Ginger (Shih tzu). We have been serving our DogWatch customers from Fort Lauderdale to Key West since 1997. As devoted dog people, we're committed to helping people keep their dogs and cats safe at home.

Tom grew up in Miami and graduated from Christopher Columbus High School and the University of Miami. After buying into DogWatch in 1997 we have been serving Broward, Monroe and Miami-Dade Counties. We have received the DogWatch National Service Award in both 2002 and 2008.

Tom and Carmen bring over 50 years combined operations and customer service experience to their business. From the product itself to the actual installation, we are committed to your pets safety and your piece of mind that your pet's heart may roam, but that they will remain safe at home. We have trained over 3,000 dogs and cats to the DogWatch Hidden Fence.

We hope to have the opportunity to help keep your pet safe.

We are also affiliated with a number of organizations including , Angie's List, Fairchild Tropical Gardens, Classy Clippers, Just In Time Dog Training, Viola Munoz Dog Trainer, Glenn's Pet Spa, Sidney Messett Dog Trainer, Metro-Dade K-9 Services, United States K-9 Academy, Deejay Kennels, Dr. David Wise,DVM, Dr Isabell Lydecker DVM, Dr Tom Rainey, DVM, Dirks Animal Hospital & Dennis at K-9 Specialists.
Service Area
We provide services to customers in the South Florida area, including the towns and cities of Adventura, Coral Gables, Cooper City, Coral Springs, Dania Beach, Deerfield Beach, Fort Lauderdale, Hollywood, Homestead, Islamorada, Key Largo, Key West, Marathon, Margate, Miami Lakes, Miami Springs, Miami Shores, Parkland, Pinecrest, Plantation, Pompano and Weston, Florida and the surrounding area.
Get a Free In-Yard Estimate!
Our representatives will meet you at your home for a free in-yard estimate. We will help assess your needs and customize a solution that suits both you and your pet. Call today or schedule an appointment to get things started!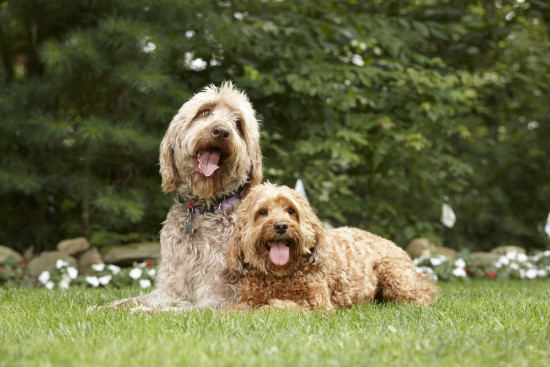 Why Choose DogWatch of South Florida?
1. Our number one concern is the safety and well-being of your pet. We provide the support you need to ensure successful training and happy containment.
2. We provide a proven PetFriendly™ training program. We train your dog (or cat) to recognize the boundary flags and the audible warning signal (or vibration) before introducing the correction.
3. We are experienced professionals committed to providing excellent customer service and support. We strive to service every customer promptly and courteously.
We want to hear about your experience! Write us a review on Google+
Simply the best. No getting around it.™
Another reason to choose DogWatch of South Florida is that we are an authorized DogWatch dealership. The DogWatch Hidden Fence is the most technologically advanced and the easiest to use, and it is backed up by a no-hassle Lifetime Warranty from a company with more than 25 years of keeping pets happy and safe.

What makes us Simply The Best?
---
Customer Testimonial
DogWatch, Thank-you for your very fast service. It is reassuring to know your service is fast and the Electric Fence works. My mom will be in town this winter and isn't strong enough to handle out Big Dog. I know the fence will hold him. Bark-Bark!
Etta Schalle